This post may contain affiliate links. Read the full disclosure here.
We did it! Except for a few minor things, like adding trim and some minor paint touch-ups, our Airstream remodel is FINISHED!!!!!! After 6 months of a lot of blood, sweat and tears (quite literally), we turned our Airstream into a home. From our solid oak front dinette table to our galvanized bathtub and our wood floors, we turned her into something quite unique…something that is unlike many other Airstreams, and something that is completely different than what comes out of the factory.
Keep scrolling for our full video tour!

*this post may contain affiliate links. That means that when you make a purchase through one of  our links, we may make a small commission. That is of absolutely no cost to you, but it helps keep this site running! Thanks for the support!
Wondering exactly which items we chose for our new home? Here are the biggies (in no particular order):
Magic Chef 4.4 Cubic Foot Mini Fridge
6 Quart Instant Pot (I was skeptical…but I have become a believer in this thing–it's a must-have!) pssst….guess what! The mini Instant Pot is out now!
Percolator Coffee Pot (this makes the BEST coffee!)
Vintage Industrial Size Lights
Flame King Drop-In RV Gas Cooktop
Folding Dog Crate (If you have a dog– this kennel is AMAZING!)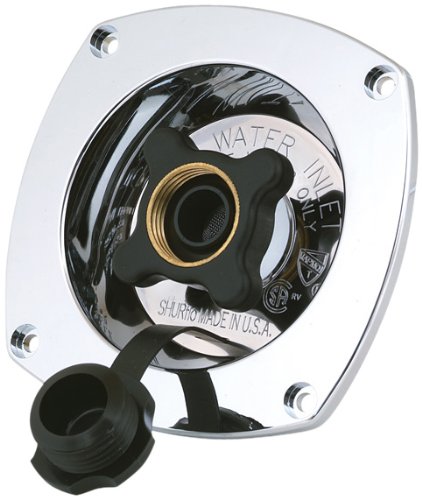 Wall Mount Filler/Regulator (our old one was cracked…)
Pioneer Woman Collapsible Bowls
Tons of pillows (thanks, TJ Maxx!)
Fabric for curtains from JoAnn's
Bottom seat cushions for dinette from Lowe's
Rugs- from local shops in Northern GA
Join on Facebook: Full-Time RV Bloggers and Business Owners
Read our full journey so far:
–Planning an Open Road Life: The Reasons Why
–Handling Negativity When Deciding To Travel Full Time
–Must-Haves When Travelling With A Dog (top 5)
–A Tour Of Our Gutted Airstream
–Airstream Remodel: DIY Plywood Plank Flooring
–The Resources We're Using To Remodel Our Airstream
–Grandpa's Parting Gift: An Airstream
–Airstream Remodel: Half-Way Update
–The Ups and Downs of an Airstream Remodel
See our Airstream Remodel Reveal here!